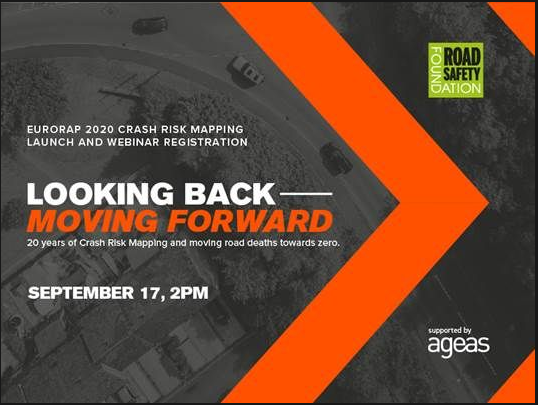 We would like to invite you on behalf of Lord Whitty, Chairman of the Road Safety Foundation, to register for the GB EuroRAP 2020 Crash Risk Mapping launch and webinar on 17th September at 2pm.
Please click here to register to attend.
In partnership with Ageas Insurance, the Road Safety Foundation looks forward to celebrating 20 years of crash risk mapping with you and presenting the investment packages designed to maximise returns across motorways and A roads in Great Britain. Our annual results also track the performance of motorways and A roads in Great Britain, showing how risk varies across the road network and identifying roads that have improved significantly over time and those that remain persistently higher risk.
The report launch, hosted by Lord Whitty, from 2pm to 3pm will be followed by an interactive webinar from 3pm to 4:30pm showcasing the work of the Foundation's partners.
The full programme can be viewed here.