BARRIERS TO CHANGE: DESIGNING SAFE ROADS FOR MOTORCYCLISTS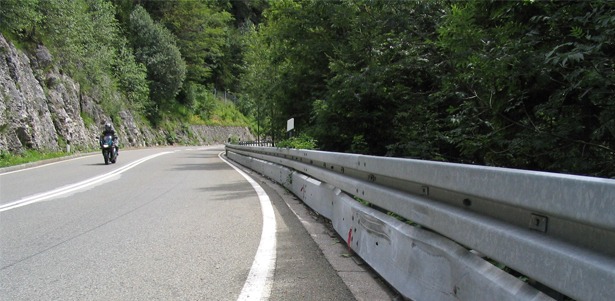 Motorcycling is becoming increasingly popular for both leisure and commuting. The number of bikes in use across Europe reached over 17 million in 2005, an increase of nearly 50 per cent in less than ten years.
Motorcyclists are more likely to be killed in crashes than other road users. They account for just two per cent of road travel but 16 per cent of all road deaths. Bikers are four times more likely to die than pedal cyclists and 30 times more likely than car occupants. Whilst road deaths in the EU have reduced significantly, motorcycle deaths have not. As a result, the EU may fail to reach the target of reducing road deaths by a half this decade.
This paper is from the international Panel established by EuroRAP to look at safe road design for motorcyclists. The Panel included motoring clubs, motorcycle manufacturers, riders' organisations, practitioners, and national and regional road authorities.