How Safe Are You On Britain's Main Road Networks? British EuroRAP Results 2019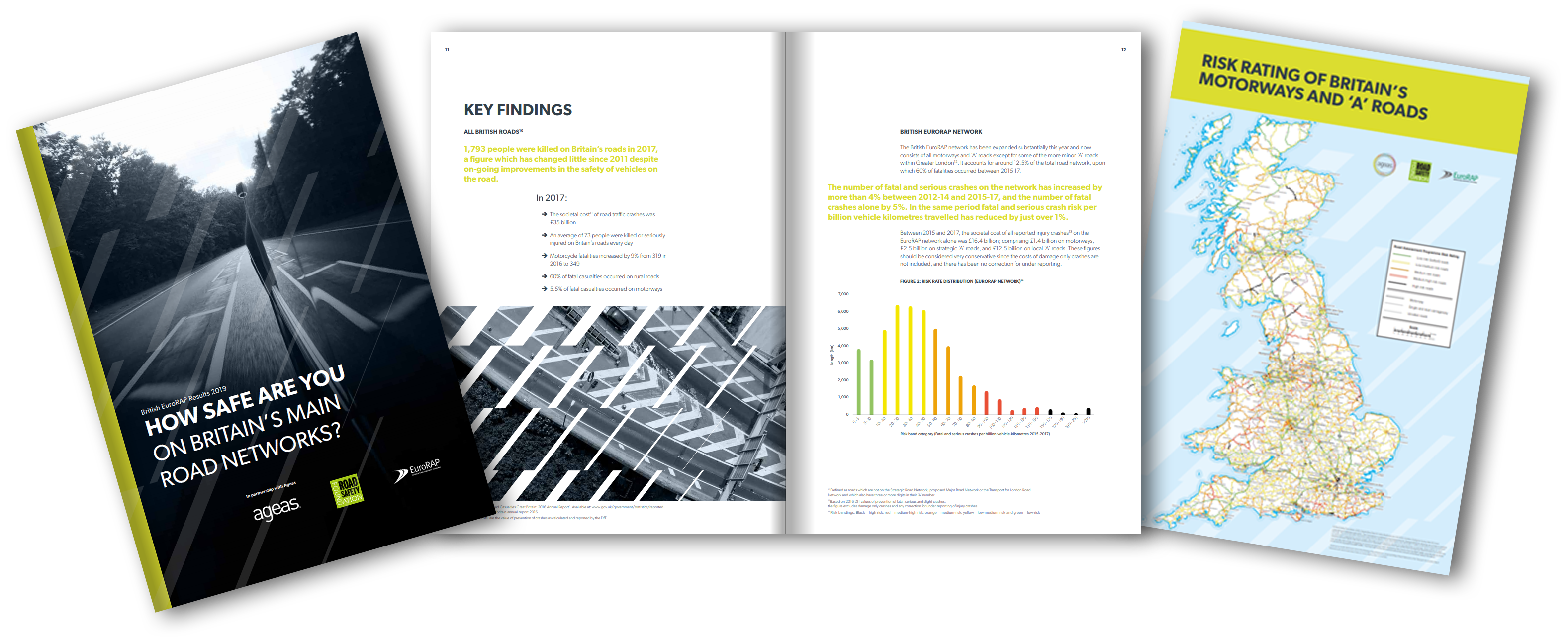 This annual report tracks the safety of the main 'A' roads where most of Britain's roads deaths are concentrated, and which can be targeted.
The safety (and reliability) of England's Major Road Network can be tackled with packages of investment along whole routes identified by modern safety engineering tools. These generate very high economic returns (not least benefitting regional health and long-term care budgets). Leading authorities are already in the vanguard of this work.
This annual report identifies Britain's most improved roads and persistently higher risk roads. It calls for a new tranche of high return investment from the successful Safer Roads Fund to address 75 persistently higher risk road sections identified.