RISK & STAR RATING OF IRELAND'S MAJOR ROADS: EURORAP 2008 RESULTS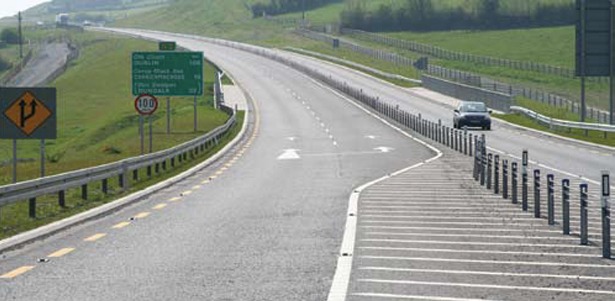 This report contains an update of the previously published risk rate map for the Island of Ireland. Based on historical collision data collected in the five year period from 2002 to 2006 inclusive, it shows roads and routes where the risk of injury or death is greatest. The report also contains the results of the first Star Rating assessment of selected roads, North and South, based on the EuroRAP Road Protection Score methodology.
This rates the safety built in to the road, based on how well its design would protect car occupants from severe injury in a collision. The score is used to give each road a Star Rating, varying from 1 to 4, with a 4-star stretch representing a road engineered to minimise the likelihood of a severe injury to car occupants.